Polkadot Preschool
Learning through creativity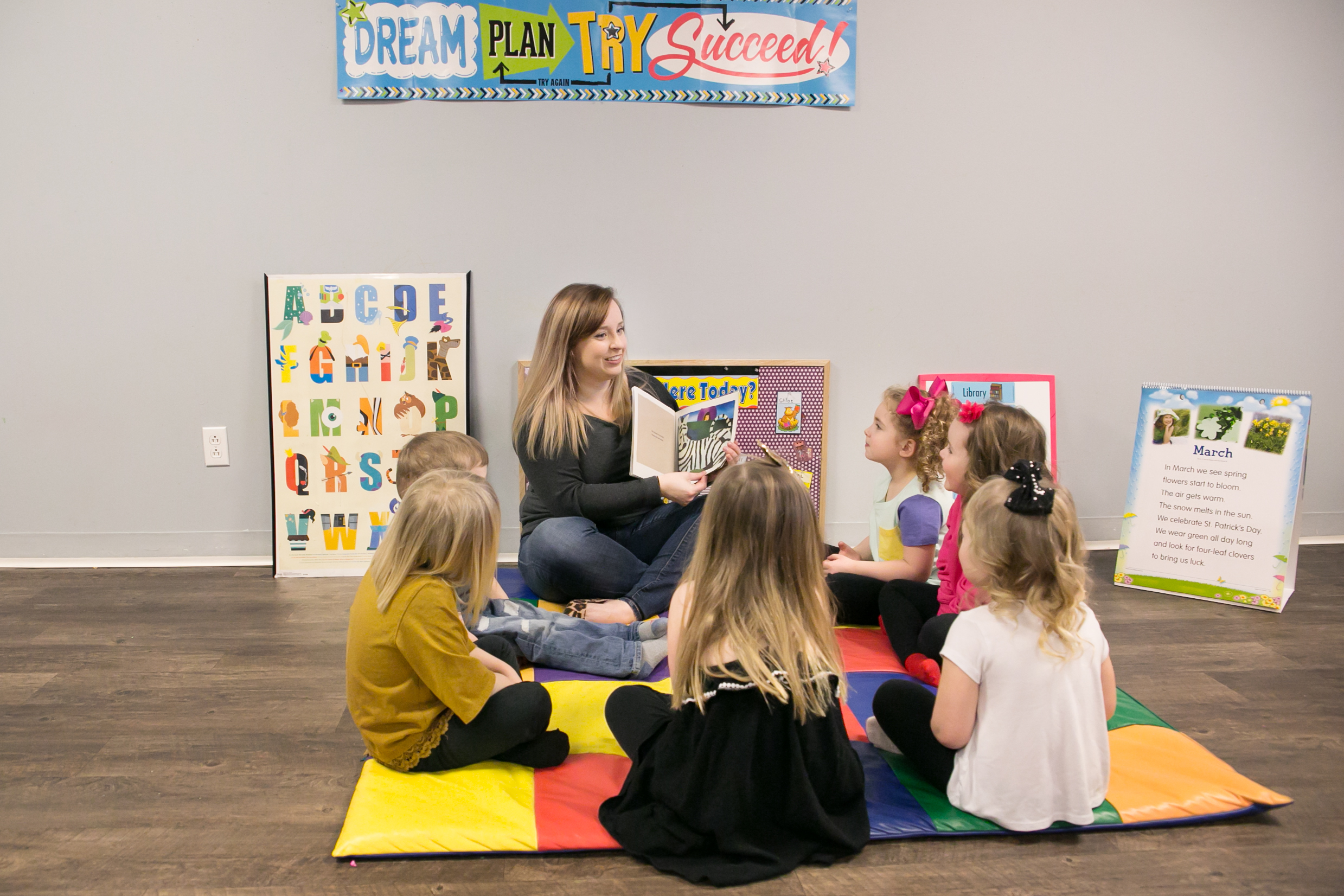 Register for our Summer Session!
august 19 - 23, 2019
Welcome to Polkadot Preschool - an enrichment program for children ages 3-5 that gives students the opportunity to learn and grow through creativity.

Focusing on aspects of the kindergarten curriculum, Ms. Kate has created her own program that highlights learning for everyone.

Drawing upon her experience as a teacher, an ABA Home Therapist, a tutor and a coach, Ms. Kate has designed an enrichment program that encourages a safe, educational environment for every kind of learner. Her passion for educating, paired with varied teaching strategies, will allow students the opportunity to shine and to develop essential skills. We will facilitate learning with happy, healthy, bodies and minds.
The classroom will incorporate aspects of Kindergarten in order to prepare young learners for the structure of the school system. Students will have a morning routine and will learn proper classroom etiquette. However, the classroom will also be a place for play, creativity and wonder. The curriculum is designed to promote creativity and learning through art, nature, movement, music and theatre.
September - June
GROUP A
Mondays 12:30PM - 2:45PM
Wednesdays 12:30PM - 2:45PM
GROUP b
Tuesdays 9:30AM - 11:45AM
Thursdays 9:30AM - 11:45AM
GROUP C
Tuesdays 12:30PM - 2:45PM
Thursdays 12:30PM - 2:45PM
Certifications
Bachelor of Arts (French/ English)
Bachelor of Education
Level V Teaching Certificate
ABA Home Therapy Certification
Childcare First Aid and CPR
Youth Yoga Instructor Certification
Criminal Records Screening Certificate
Ms. Kate is a passionate, fun-loving, dedicated educator. Her passion for teaching began at a young age through peer tutoring and coaching at the junior high level. Throughout her high school years, Ms. Kate was an avid volunteer with various programs including Air Cadets, Musical Theatre and Performance, as well as various sports teams. Through these endeavours, she learned discipline, respect, and, more importantly, that she had a love for teaching.
Completing a Bachelor of Arts degree in English and French, Ms. Kate honed her language and organizational skills. She learned about language, history, and culture, and was determined to share this knowledge with others. She then completed a Bachelor of Education degree, and set on her path to become a teacher. It was during this time that Ms. Kate discovered the invigoration, determination and dedication she needed to become an educator.
Her passion for teaching and love for her students is unparalleled. She consistently looks for ways to improve her teaching by remaining a student herself. Through professional and personal development, Ms. Kate continues to evolve as an educator, and as an individual.
Her most influential teaching experience has been becoming a mother. Motherhood has taught Ms. Kate so much about herself, her abilities, and the wonderful world of teaching. Her son, Carter, is her most important teacher and she continues to learn each and every day.